About
Escondido Oaxaca is part of Grupo Habita, a collection of hotels whose history, architecture and design provide a unique experience for its clients. Located in Oaxaca, one of the most culturally rich places in Mexico, it represents the cultural roots, uses and customs of this emblematic city.
Hemos recuperado la Casona para albergar el restaurante bar, "Culture Room", una sala de lectura y co-working, el patio principal y cuatro habitaciones. En la parte posterior del Hotel, se ha agregado una torre contemporánea con ocho habitaciones más (dos con patio y seis con balcones). Una mezcla de lo antiguo y lo nuevo; honrando la gran riqueza de Oaxaca: el savoir-faire de sus artesanos.
We have recovered the Casona to house the restaurant bar, "Culture Room", a reading and co-working room, the main patio and four rooms. At the back of the Hotel, a contemporary tower has been added with eight more rooms (two with patios and six with balconies). A mix of old and new; honoring the great wealth of Oaxaca: the savoir-faire of its artisans.
From architecture to signature crafts, from contemporary design to tradition, more than a Hotel, Escondido Oaxaca is a work of art, oriented to satisfy the experience of each of our guests. We care about every detail of the Hotel, looking for authenticity and balance.
Our greatest motivation is to share and create experiences that will remain etched in our memory forever.
Architecture
Alberto Kalach - Taller de Arquitectura X (TAX)
Interior design
Lucía Corredor & Cecilia
Tena – DÉCADA
Carlos Couturier
Graphic design
Sociedad Anónima
Restaurants
Located in the entrance hall, it has large windows facing Morelos street. Directed by Chef Saul Carranza Zatarain, Escondido Oaxaca bases its menu on the freshness, quality and originality of Oaxacan products.
Creating a weekly tasting menu with the best recipes based on organic elements directly selected by the Chef from the food market and local producers. Using only the best to fill the kitchen with aromas and flavors that create unique experiences in their style.
Capacity: 22 pax
Schedules
Monday to Thursday 7am – 11pm
Friday and Saturday 7am – 12pm
Sundays 7am – 10pm
Tasting dinner requires reservation – 7pm and 8:30pm (Reservation open table link)
Events
Escondido Oaxaca has various spaces for organizing private events, the hotel is located in an exclusive corner of downtown Oaxaca. We carry out tailor-made events, taking care of every detail, from the music, the lights, the staff and the catering.
Neighborhood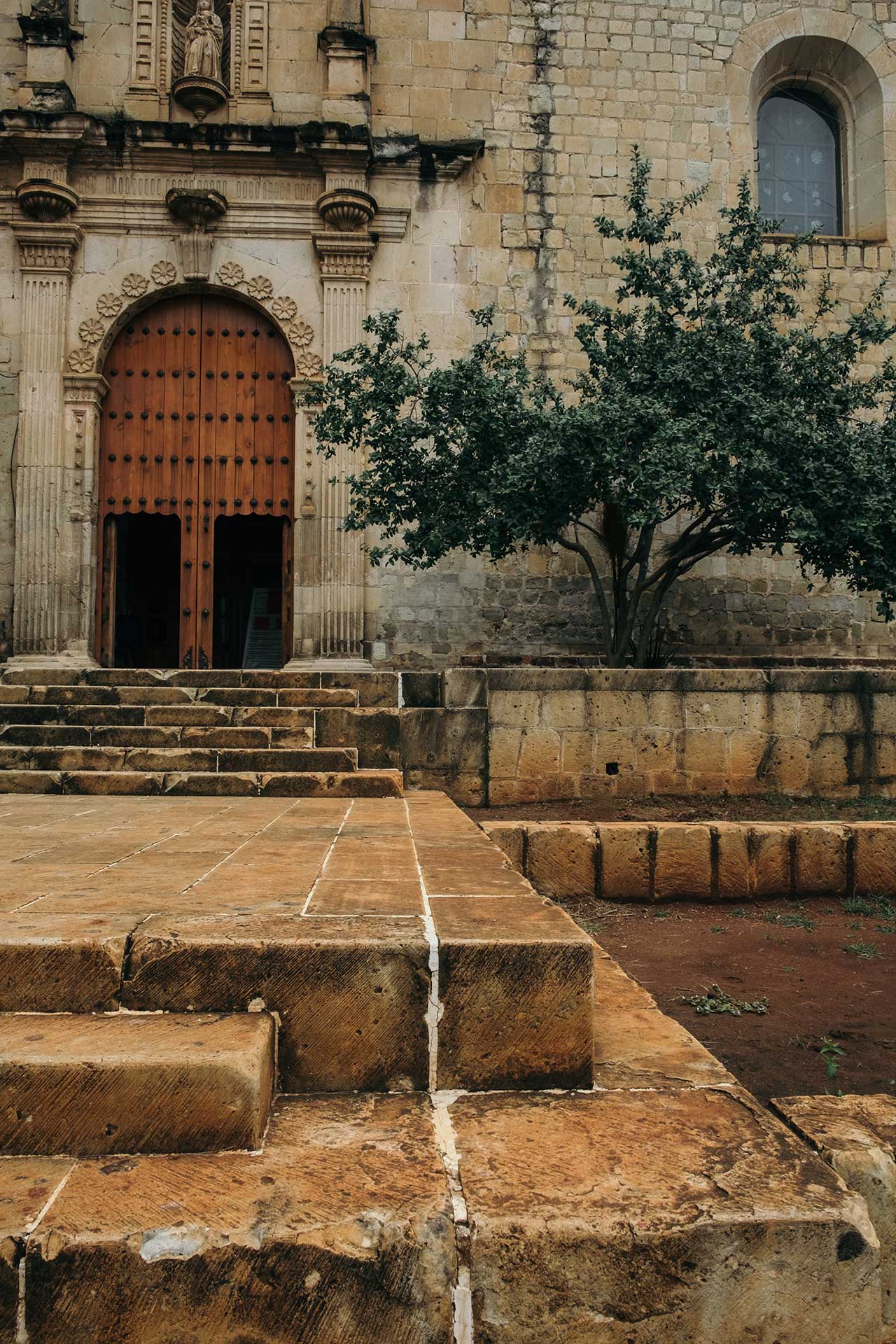 Located just a few blocks from the most important attractions of the historic center, Escondido Oaxaca connects the Iglesia de la Soledad and the Plaza de los Danzantes with the markets of November 20, Benito Juárez and the attractions of the Zócalo.
Not to mention that only 10 minutes walking you can enjoy the wonders of Santo Domingo and its majestic architecture.